Maria Chiara Tarsi
Libri dell'autore
I manoscritti parmensi di Ludovico Beccadelli e il suo epistolario
digital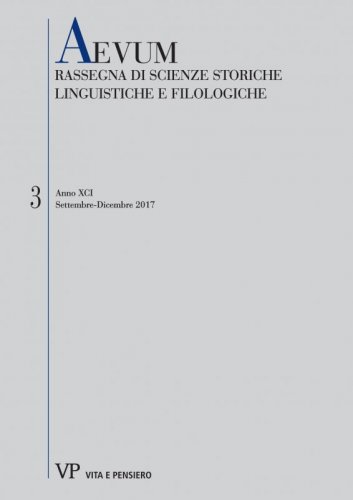 formato:
Articolo
| AEVUM - 2017 - 3
Ludovico Beccadelli (1501-1572) was a protagonist of the political and religious events of his time: secretary to cardinal Contarini, nuncio in Venice and archbishop of Ragusa in Dalmazia, he took part in the last sessions of the Tridentine Council and spent his life at the service of the Church...
Per il carteggio Beccadelli-Gualteruzzi: manoscritti e stampe, con un'appendice di lettere inedite
digital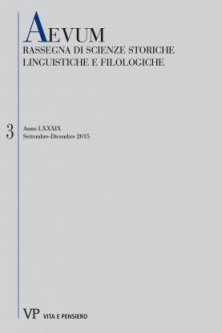 formato:
Articolo
| AEVUM - 2015 - 3
The article focuses on the correspondence between Ludovico Beccadelli (1501-1572) and Carlo Gualteruzzi (1500-1577): as far as we know it consists of 278 letters (from 1534 to 1572), which are now preserved in several Italian and foreign libraries. These letters are very interesting because they allow us to shed light on two significant litterati of Italian 16th century; they also help us to know better the cultural and historical background they lived in...
Beccadelli e Della Casa alla scuola di Bembo
digital
formato:
Articolo
| AEVUM - 2013 - 3
From the late twenties to the early thirties of the 16th century Ludovico Beccadelli and...
Consulta l'archivio
Ultimi 3 numeri
Annate disponibili online
Fascicoli anno
2018