Patrizia Merati
Libri dell'autore
Genesi ed evoluzione di un liber iurium: il Rigestum comunis Albe
digital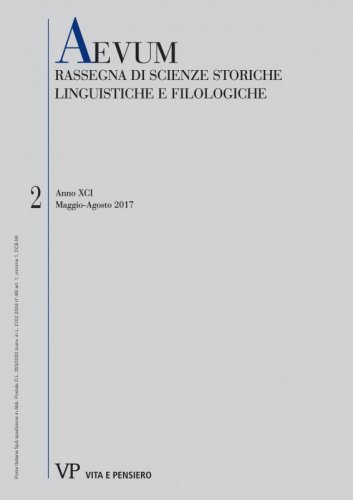 formato:
Articolo
| AEVUM - 2017 - 2
The paper will focus on: the origin of the liber iurium in 1215 and its evolution during three centuries; the reconstruction of its original structure; how the manuscript was compiled and who were the scribes; the internal organization and the criteria for the selection of documents...
Tra dispersioni e ritrovamenti: tradizione e conservazione di un privilegio inedito di Alessandro III (1165)
digital
formato:
Articolo
| AEVUM - 2012 - 2
SUMMARY: The only surviving copy of the Papal privilege of the year 1165 issued for the Church of St. Peter and Paul at Nesso (near Como) has been discovered among documents belonging to another ecclesiastical institution, in the State Archives of Milan: it is a simple copy written by Giovanni Paolo Stuppanus, a notary active in the city of Como in the late 16th and early 17th century. The document was mentioned in Paul Kehr's Italia pontificia as: ''Alexander III concedit privilegium'', but Kehr did not had access to any copy of the text. The text is not a forgery and consecutive losses and recoveries of the document are related by Pietro Antono Tacchi, archpriest of Nesso in the late 17th century, who did his best in order to obtain it back. The privilege is an important source of information about the church itself, and is important also because it was issued by Alexander III during the first period of the schism, when Como and the surrounding area sided with the Emperor and Victor IV.