Simona Iaria
Libri dell'autore
Note in margine agli Scritti petrarcheschi di Agostino Sottili. Linee di diffusione delle opere latine di Francesco Petrarca nei territori del Sacro Romano Impero
digital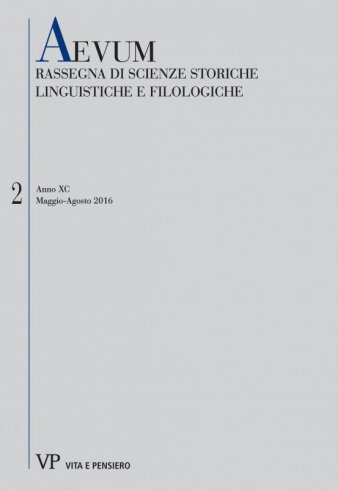 formato:
Articolo
| AEVUM - 2016 - 2
The diffusion of Petrarch's Latin works, with special regard to the German countries in the XV century, follows definite lines as the manuscript tradition coming from there shows. In fact, during this period a substantial number of manuscripts was written and read in monasteries, where Petrarch was appreciated as Christian moral philosopher; an other consistent group was property of students who studied in Italian universities or in the universities of Erfurt, Leipzig and Vienna, and who read his works because of their interest on rhetoric and on the new culture...
Da Ambrogio Traversari a Luca Carducci: aspetti e momenti della riforma camaldolese nell'eta` di Eugenio IV
digital
formato:
Articolo
| AEVUM - 2015 - 3
The reform of the Camaldulensian Order was one of the objectives of Pope Eugenius IV. For this reason he promoted Ambrogio Traversari to General in charge of the Order (1430-1439). But Traversari's vision for reform and his own diverged: the Pope's reform was based on religious men coming from venetian monasteries and on a model similar to the Congregation of Santa Giustina at Padua...
San Vito di Vicenza nel contesto delle visite di Ambrogio Traversari (con suo nuovo autografo)
digital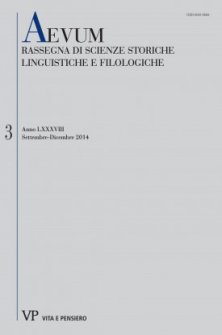 formato:
Articolo
| AEVUM - 2014 - 3
In the monastic reform's project promoted by Ambrogio Traversari are included the visits to San Vito in Vicenza, a monastery founded at the beginning of XIIIth century...
Consulta l'archivio
Ultimi 3 numeri
Annate disponibili online
Fascicoli anno
2019