Non-Protagonists Saints Mentioned in the Cantigas de Santa Maria: a View
digital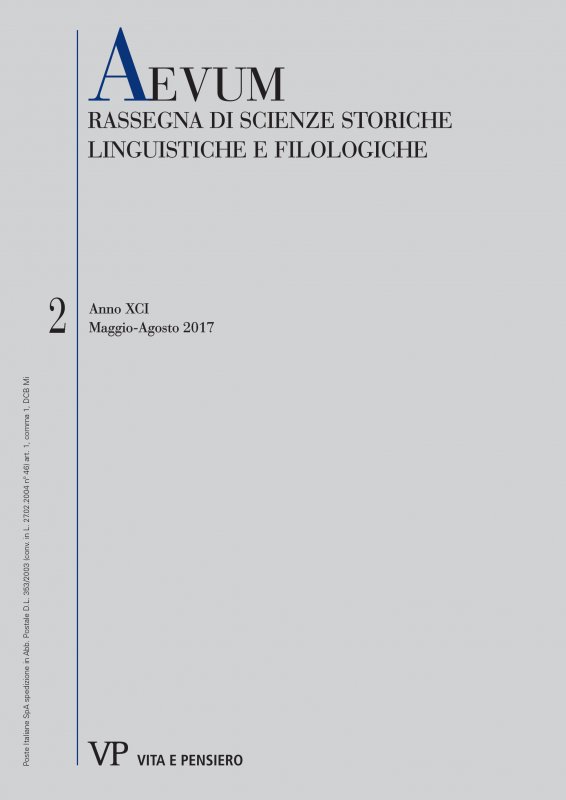 rivista
AEVUM
fascicolo
AEVUM - 2017 - 2
titolo
Non-Protagonists Saints Mentioned in the Cantigas de Santa Maria: a View
autore
Manuel Negri
editore
Vita e Pensiero
formato
Articolo |

Pdf

online da
12-2017
issn
0001-9593 (stampa)

|

1827-787X (digitale)
Ebook in formato Pdf leggibile su questi device:
The Galician-Portuguese Cantigas of Santa María dedicated to the life and miracles of the Virgin include various references to saints of Catholic tradition. Although some may perform a main role in the wonders, a large number of them are only mentioned as an external presence. The latter could be defined as 'non-protagonists saints' and they are evoked by the poet in several contexts related to a variety of functions. In terms of content they may be summoned to recall biblical episodes linked to the main Marian narratives, to enrich the narration of Mary's Holy Feasts and episodes of Jesu's life, to build references to the four evangelists and so on. As for a rhetorical and metrical function, saints may be mentioned using always a fixed formula at the end of verses employed by the poet to oath about the veracity of the miracula or in exclamations spoken out by characters of the stories to call to witness a saint to ensure the genuineness of their actions.
keywords
Cantigas de Santa Maria; saints; mariology; Galician-Portuguese.
Consulta l'archivio
Ultimi 3 numeri
Annate disponibili online
Fascicoli anno
2017