Đorđe Pelinović: the Abbot of the Abbey of the Virgin of Ratac (Montenegro)
digital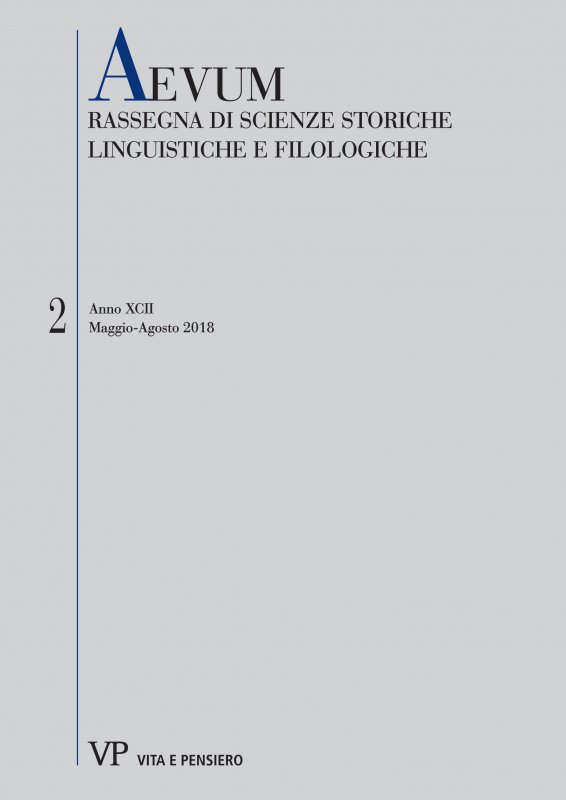 Rivista
AEVUM
Fascicolo
AEVUM - 2018 - 2
Titolo
Đorđe Pelinović: the Abbot of the Abbey of the Virgin of Ratac (Montenegro)
Autore
Tatjana Koprivica
Editore
Vita e Pensiero
Formato
Articolo |

Pdf

Online da
12-2018
Doi
10.26350/000193_000023
Issn
0001-9593 (stampa)

|

1827-787X (digitale)
Ebook in formato Pdf leggibile su questi device:
Đorđe Pelinović was the Head of the Abbey of the Virgin of Ratac, one of the most important Benedictine Abbies on the Eastern Adriatic shore, during the period from 1436 to 1463. In complex political circumstances, during the conflicts between the Rulers of Zeta, the Republic of Venice and the Serbian Despots, he succeeded in preserving his Abbey and its properties and in taking care of its restoration, as well as in engaging in lively diplomatic activity within the Zeta and the Republic of Venice territories, respectively.
keywords
Đorđe Pelinović, Abbey of the Virgin of Ratac, Montenegro, Republic of Venice, Zeta.
Consulta l'archivio
Ultimi 3 numeri
Annate disponibili online
Fascicoli anno
2018