Borja Antela-Bernardez
Libri dell'autore
El tercer hombre. Leócrates, Macedonia y el oscuro Amintas
digital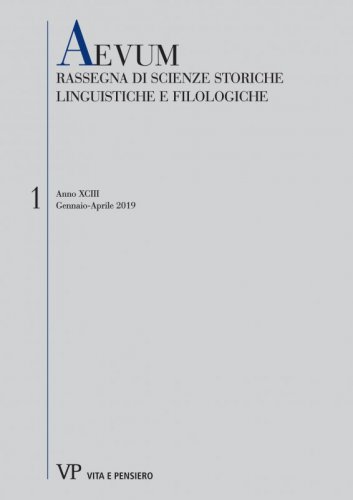 formato:

Articolo

| AEVUM - 2019 - 1
During his speech Against Leocrates, the Athenian orator Lykourgus mentions the name of Amintas, a brother-in-law of Leocrates. This dark character has not attracted so much attention by the researchers. Nevertheless, we know by the Attic prosopography that this is the first person we know in Athens with this name...
Leocrates contra Atenas. Memoria del conflicto y carestıa en Atenas entre 338 y 330 a.C.
digital
formato:

Articolo

| AEVUM - 2016 - 1
Lycurgus' speech Against Leocrates is a difficult source for the history of Athens in the times of Alexander. In fact, the flight of Leocrates after Chaeroneia in 338 and his business and stay in Megara can be linked with the Macedonian domination, at the light of the close ties between Leocrates and some Macedonians, like Amintas, or the coincidence of Leocrateswith Harpalos, Alexander's collaborator, in Megara during the grain distribution recorded by a famous stele of Cyrene (SEG XI, 2)...
Consulta l'archivio
Ultimi 3 numeri
Annate disponibili online
Fascicoli anno
2020