Giuseppe Mandalà
Titoli dell'autore
La Longobardia, i Longobardi e Pavia nei geografi arabo-islamici del Medioevo
digital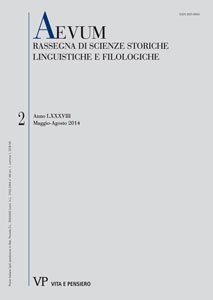 SUMMARY: The present study aims at tracing the historical evolution of the image of Longobardia...
Un ambasciatore di Federico II in visita alle piramidi: Berardo arcivescovo di Palermo (a. 1227)
digital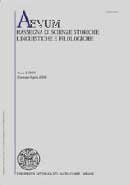 SUMMARY: In the year 1227 an ambassador of the Emperor Frederick II came to Egypt and visited the pyramids of Ğīza and the ruins of Memphis. The mysterious person was also able to read an ancient Latin inscription and translated it into Arabic in the presence of distinguished Muslim scholars. The inscription can perhaps be identified with CIL, III/1, nº 21, later known to 14th and 15th century Western authors, and included in Latin descriptions of Aegypt (William of Bodensele, Ludolph of Suchem, Jean Adornes, Felix Faber). The story of Emperor Frederick's ambassador is not transmitted by a Western source, but by an Arabic text, the Lights of the translunar bodies on uncovering the secrets of the pyramids of Ğamāl al-Dīn Abū Ğa'far al-Idrīsī (d. 649/1251). The present study examines the historical and cultural context as well as the diplomatic preparations for the 1228-29 Crusade. For the first time the identity of the Swabian ambassador is unravelled: he was Berardus, archbishop of Palermo (d. 1252).
Consulta l'archivio
Ultimi 3 numeri
Annate disponibili online
Fascicoli anno
2022