A Survey of the Manuscripts of Augustine's De Civitate Dei: New Acquisitions
novità
digital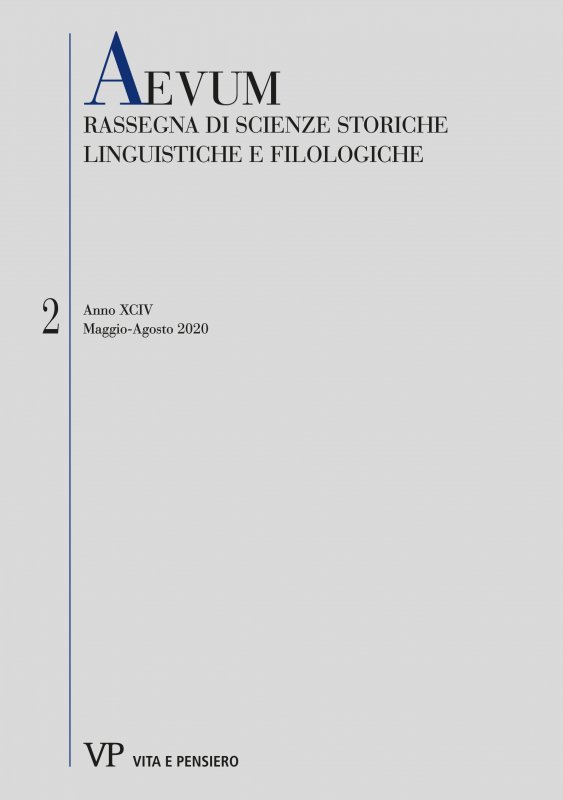 Ebook in formato Pdf leggibile su questi device:
This article aims to update the checklists of MSS. of Augustine's De civitate Dei published in the 20th century, in order to gather and assess data for a future critical edition of this work. The research has been conducted through a wide bibliographical recognition, which has taken into account the physical resources available at the KU Leuven Special Collections as well as a wide selection of online digital tools. This research has resulted in a coherent prospect of selected data, which would otherwise be disseminated in the secondary literature.
keywords
De civitate Dei, Augustine, Patristics, reception studies.
Consulta l'archivio
Ultimi 3 numeri
Annate disponibili online
Fascicoli anno
2020