Die Dikaiomata des Aristoteles: Inhalt und Intention im Licht antiker Quellen
digital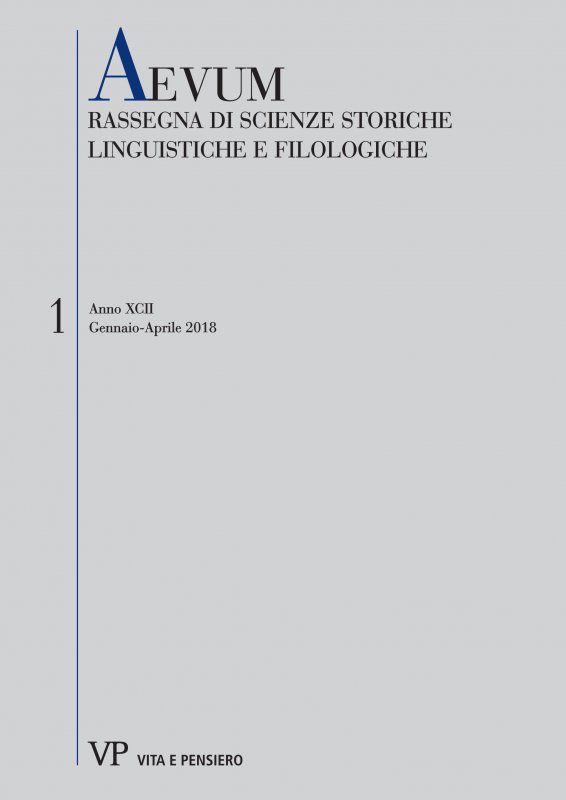 Rivista
AEVUM
Fascicolo
AEVUM - 2018 - 1
Titolo
Die Dikaiomata des Aristoteles: Inhalt und Intention im Licht antiker Quellen
Autore
Gertrud Dietze-Mager
Editore
Vita e Pensiero
Formato
Articolo |

Pdf

Online da
07-2018
Doi
10.26350/000193_000011
Issn
0001-9593 (stampa)

|

1827-787X (digitale)
Ebook in formato Pdf leggibile su questi device:
The present article deals with the Dikaiomata, one of Aristotle's three historical works (alongside the Politeiai and the Nomima barbarika), of which only three fragments are preserved. The combined information from testimonia and fragments leads to the hypothesis that the Dikaiomata were a collection containing information about Greek Poleis, that the material collected was of a geographical, onomastic and historical nature and that Philip II of Macedonia may have used the collection in order to settle conflicts between Greek cities. Ancient sources confirm that dikaiomata were legal arguments and/or documents supporting (territorial) claims of cities against each other: an epigraphical dossier from Samos and Priene contains the dikaiomata which were presented by both parties to support their case in a territorial conflict, the works of the local historians being the most important dikaiomata for the remote past. The article comes to the conclusion that Aristotle's Dikaiomata were a collection of claims of Greek Poleis against each other, and that the local histories of the Poleis concerned were important source material for Aristotle for both his Dikaiomata and Politeiai.
keywords
dikaiomata, territorial claims, Greek Poleis, local histories, politeiai.
Consulta l'archivio
Ultimi 3 numeri
Annate disponibili online
Fascicoli anno
2018