Idumea and the Idumeans in Josephus' Story of Hellenistic-Early Roman Palestine (Ant. XII-XX)
digital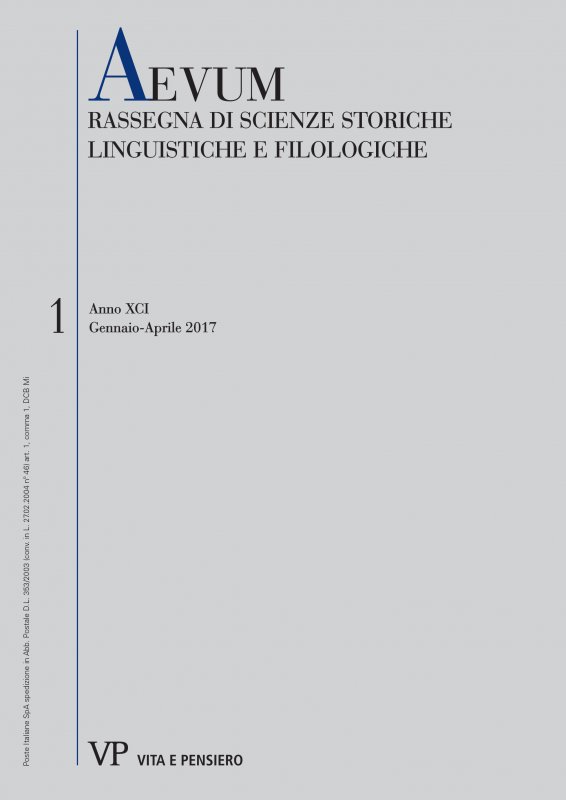 Rivista
AEVUM
Fascicolo
AEVUM - 2017 - 1
Titolo
Idumea and the Idumeans in Josephus' Story of Hellenistic-Early Roman Palestine (Ant. XII-XX)
Autore
Michał Marciak
Editore
Vita e Pensiero
Formato
Articolo |

Pdf

Online da
06-2017
Issn
0001-9593 (stampa)

|

1827-787X (digitale)
Ebook in formato Pdf leggibile su questi device:
This paper offers the first ever comprehensive philological and historical commentary on Josephus' references to Idumea and the Idumeans in Antiquitates Iudaicae books XIIXX, that still remains our main source of knowledge on Hellenistic and early-Roman Idumea. Josephus' version of the beginnings of the Maccabean-Idumean hostilities, as well as his account of the Hasmonean final conquest of Idumea, stresses the political and military aspects of this conflict (control of mountain approaches to Judea and important trade routes in the region). Furthermore, although Josephus' accounts of the incorporation of Idumea into the Hasmonean state speak of forcible conversion, the overall message of Josephus' references to Idumea  eave room for speculation that the incorporation may have been, to some extent, a result of a political agreement between the Hasmoneans and the Idumean elites, and the "conversion"
was a cultural process rather than a strictly religious phenomenon.
Consulta l'archivio
Ultimi 3 numeri
Annate disponibili online
Fascicoli anno
2017