On the Margins of Bible Translation: English Decalogues and their Circulation in the Thirteenth-Fourteenth Centuries
digital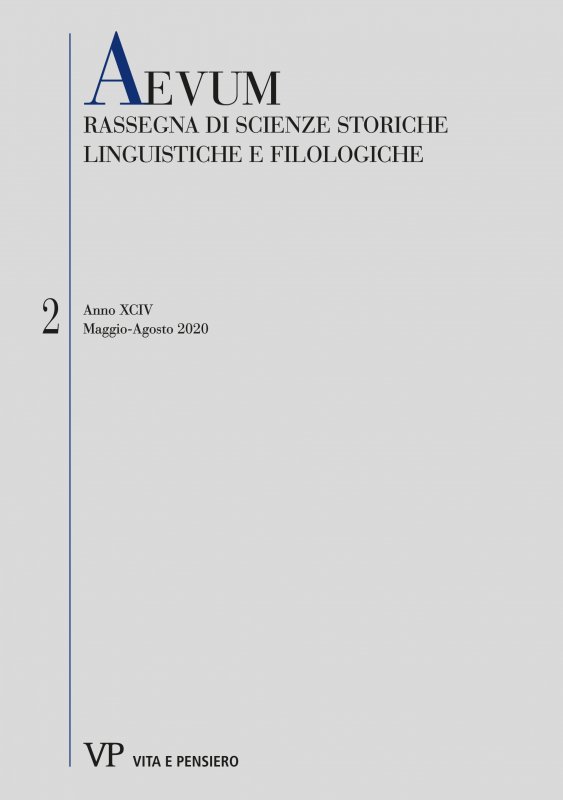 rivista
AEVUM
fascicolo
AEVUM - 2020 - 2
titolo
On the Margins of Bible Translation: English Decalogues and their Circulation in the Thirteenth-Fourteenth Centuries
autore
Olga Timofeeva
editore
Vita e Pensiero
formato
Articolo |

Pdf

online da
12-2020
doi
10.26350/000193_000073
issn
0001-9593 (stampa)

|

1827-787X (digitale)
Ebook in formato Pdf leggibile su questi device:
Although large-scale Bible translations into English were not carried out between c. 1000 and the 1380s, Bible translation was still taking place on a daily basis both during public religious observances and during private devotional instruction. This article analyses a corpus of Middle English decalogue texts of the thirteenth and fourteenth centuries and their relation to the source text of Exodus and Deuteronomy. The aims are to establish what Middle English texts of the Decalogue were in circulation and what shape they could take, what their Latin and vernacular sources were. The analysis reveals not only the expected influence of the Vulgate but also that of the auxiliary mnemonic texts and the contemporary theological thought. The vocabulary of the Decalogue and the gradual increase of the Romance element among the key terms in this text are examined next, compared to the general trends in the development of the Middle English lexicon and explained from a sociolinguistic and language-contact perspective.
keywords
Middle English, Anglo-Norman, Latin, Decalogue, Bible translation.
Consulta l'archivio
Ultimi 3 numeri
Annate disponibili online
Fascicoli anno
2020